About the ACSI Africa Roundtable 4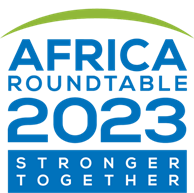 The Africa Roundtable 4 (ART4) is a conference that consists of world-class plenary speakers who address a theme that is considered important to Christian education on the continent. This year's theme is "Envisioning the church and Christian schooling together for Africa 2050." 
Africa is facing unprecedented population growth with accompanying challenges. ART4 plenary speakers and roundtables will focus on the role of the Church in Africa with special attention to the future of church schools and families. The conference also helps equip participants for their important leadership roles and participants will produce a declaration that will significantly contribute to the practice of Christian education on the continent.
With your financial support, more African leaders will have the opportunity to attend this important meeting. We thank you for your consideration to this important initiative for Christian Education in Africa.
The ART4 will be held in Kigali, Rwanda in August 21-25, 2023. Please contact [email protected] for additional information.